A duck is frustrated because the book he is chooses to read has no pictures. His friend, the bug, asks him if he can read it so he gives it a try. As the duck describes the words in the book, the background changes to match the tone of the words: funny, sad peaceful and wild.
Here is my favorite page: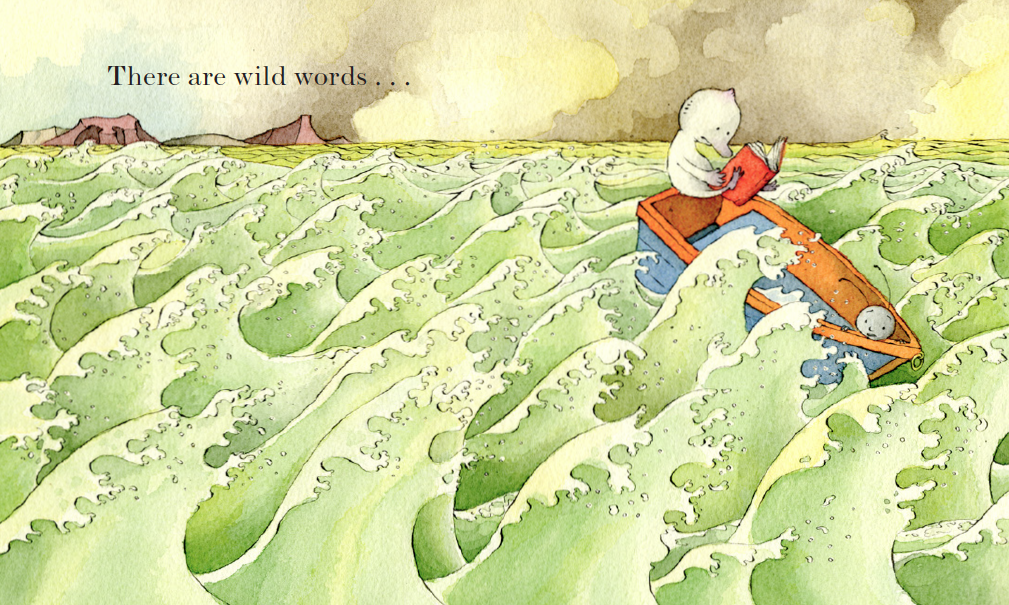 At my former school, I used to work with a third grade classroom everyday during their literacy block. One of the activities the students did was write a story based on a picture or photograph. I would love to give them this picture and see what stories they would create.
Students often need help adding words to their stories that convey emotions, but aren't overly used: like, sad or happy, etc. Mentor texts are very helpful when teaching students how do to this. If I were using this book in a media class, I would divide the kids into groups and give them one of the words from the story (funny, sad, wild and peaceful) and give them another text and have them find words that fit their category.
Highly recommended for elementary school and classroom libraries.